The Tune River is a great finger like river that streams from the south Nepisan Sea that fills into the large crevice in Southeast Fiore.
Tune River
Located

Southeast Fiore
Description
Edit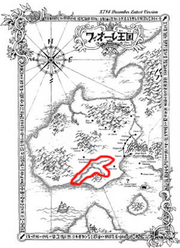 The Tune River branches from the Nepsian Sea in Southeast Fiore. It fills the crevistes in south east fiore reaching directly under central Fiore. Along its banks and branches of streams lie several cities and towns such as:
Ad blocker interference detected!
Wikia is a free-to-use site that makes money from advertising. We have a modified experience for viewers using ad blockers

Wikia is not accessible if you've made further modifications. Remove the custom ad blocker rule(s) and the page will load as expected.